Finding Money to Start a Business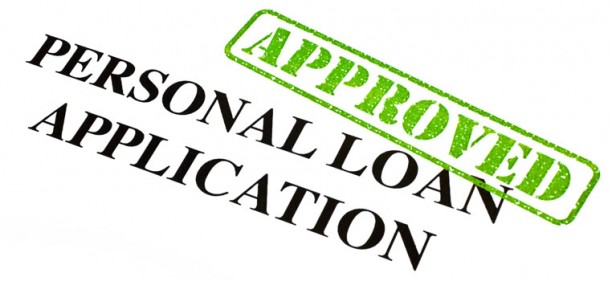 It's not an easy process especially with a bad personal credit history. However, it is true that this can be achieved with little or no stress. In this article, you will be discovering some effective means of obtaining the needed funds to begin or startup a business.
As a business owner who is trying to obtain small business loans, you know absolutely well that a bad credit can hinder you from obtaining the funds you need for your business. Fortunately, there are several means by which you can obtain the desired capital needed to setup a business. So how can you go about obtaining a bad credit loan for your business?
As a business entrepreneur, you may have had a bad credit score, of which you are already aware of the risks involved. Your business could go down into debt if you take a risk on running a business with bad credit. However, there are possibilities that you may discover traditional lenders who are willing to give out business loans even on existing grounds of bad credit. Importantly, you are expected to note that you may be charged to pay higher interest rates with varying terms of loan contract which are quite different from obtaining loans with good credit.
Getting Business Loans for Bad Credit
It's a bit tricky. With a bad credit, you may experience difficulty obtaining a business loan from a traditional lender. These loans are based on cash flow calculations, and banks need to see an assuring proof of repayment on paper. So to prove your ability to repay an obtained loan, all you have to do is to present a solid business plan, and ensure you have a strong business performance lasting for at least 3 years. These are basic requirements banks observe before dishing out loans and if the business owner cannot show a strong or reliable ability to repay, the bank may decide to turn down the desired loan.
Ensure that you have a well laid out business plan (solid and strategic). Lenders are considerate and favorable with businesses that have solid operational plan which is more appreciated than even the growth of the business itself. In addition to a solid business plan, present accurate revenue that is fact-based.
In addition, evidence of current revenue generation must be included or presented too. This is a key factor necessary to obtaining business loans with poor credit whether it is from a traditional lender or an alternative means. Businesses that are already on the red alert will not obtain any favorable consideration.
Another viable means of obtaining business loans is by looking beyond the usual traditional lenders and try to consider lenders that are nontraditional. A typical example is the Kabbage and the SBA. These types of lenders provide key advantages which often involves an easy and instant process of obtaining loans. The approved fund is often delivered electronically in less than a week; mostly in a matter of hours or days as the case may be. This process is highly convenient and can be privately organized. Application can be made from the comfort of your home and from a business computer too, of which you will not have to deal with meeting anyone facially as is the case with banks and other financial organizations.
It is very important that you know your borrowing limit (i.e. the amount you want to borrow). Besides recognizing how much you will reasonably need to borrow, you should also be capable of determining your payback fund i.e. the amount you can afford to repay. This is very important and must be taken seriously. Although most lending sites may want to secure the most appropriate loan for you at a simple interest rate, but obviously, it is the duty of the business owner to know what amount of capital is most appropriate.
It's a common notion among many business owners today, that they cannot get along with collecting high interest and high collateral together with small business loans for bad credit. The truth of the whole matter is that a little productivity and a well-orchestrated planning can provide means of minimizing risk and securing needed loans.
As a way of providing financial assistance to businesses owners Micro-Credit organizations have been set up to for the sole purpose of assisting upcoming businesses to obtain business loans or capital especially after their application might have been rejected by traditional lenders such as banks. These Micro-Credit organizations are basically non-profit groups and very considerate with business owners who are finding it difficult to get their businesses off the ground.
Also, equipment lenders would be of great assistance to startup entrepreneurs who are in need of bad credit business loans. These lenders provide products like quality office equipment e.g. copy machines, computers, stationary products and many more. These equipment lenders often operate on a flexible program set out to assist start-up businesses.
Start-up businesses that have generated financial assets during the course of their operation within a year can use these assets to secure financial loans so as to be able to speed up payment flow, obtain required payroll funding or complete presiding jobs or orders.
A business capital can advance if it accepts credit card payments from its customers. Through this means, future sales can be leveraged for capital growth. As a business owner, you are provided with suitable financing options from which you do not need to present a personal credit history because it focuses mainly on the strength of your asset.
Finally, as a means of helping small business grow, you can obtain grants from government agencies and private organizations which are distributed to enhance business grow and encourage job employment.