I recently came across a question on Yahoo Answers that begged the question, "How do I become a loan shark?"
I found it to be quite disturbing…and I think you will too.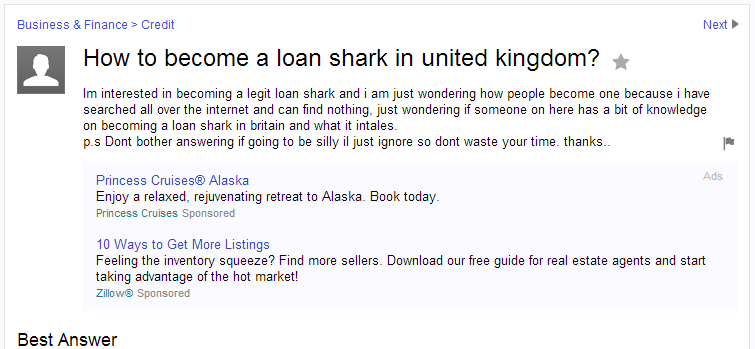 Shame on whoever this person is.
Why take advantage of people in need? To the person who posed this question: Get rich by helping people…not hurting them.
Annoyed.