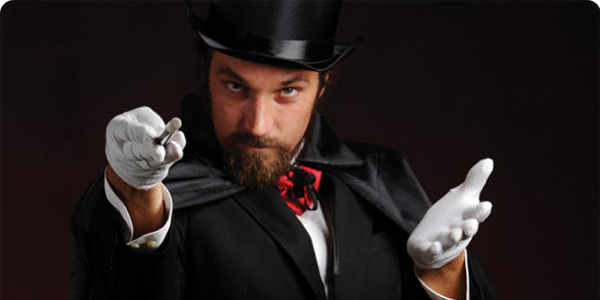 Courtney Brown was just your average 24 year old woman, residing in Kalmazoo, Michigan and looking for her first entry level position that would allow to pay her student loans in a timely fashion. She had applied to most of the usual suspects, including retail giants such as Wal-Mart and Target.
During her job hunt, she received a puzzling letter in the mail that claimed to be delivering good news. The letter stated that her Everest College debt had been forgiven and she was also told that no person should be forced to mortgage their future earning power, just to receive an education.
The Rolling Jubilee had taken it upon themselves to forgive the amount she owed to Everest, paying off her $790.05 balance. Beginning in November of 2012, the Rolling Jubilee began its mission of eradicating crippling debt by purchasing $15 million worth of medical bills that had not been paid.
Following the success of this movement, the Rolling Jubilee followed up by taking on nearly $4 million in unpaid student loans, clearing the financial path for those who were struggling to take care of their private student loans. Nearly 3,000 Everest college students, including Courtney, saw their debts forgiven.
The Occupy Wall Street protests made headlines, as the proletariat class banded together to speak out against the tyranny of big business and openly campaign for a redistribution of wealth. From that movement, a new one was born: Strike Debt. Rolling Jubilee is their brainchild and the name comes from the biblical use of the word "jubilee", a moment during every 49th year when debts were forgiven and slaves were freed from their prisons.
Thomas Gokey, who works as one of the main organizers of the Strike Debt team, believes that certain debts are not just, while others still are. Strike Debt's primary objective and main stance is to provide world class education at an affordable price. This is a debt that they are more than happy on behalf of beleaguered students like Courtney who are still on the job hunting trail.
Rolling Jubilee's tactics aim to take advantage of the modern method for collecting debts. When a bill goes unpaid for a lengthy period of time, the debt is then categorized as delinquent. Once a bill becomes delinquent, the original lender typically decides to sell the debt off at a low rate to a third party collection service, after having already written them off.
Instead of allowing third party debt collection agencies to repeatedly call and harass debtors, Rolling Jubilee takes over the process and purchases much of this debt in the secondary market. They ask for donations online and in many instance, they are able to erase students' debts for as little as three cents on the dollar.
Their goal is not to collect any of this unwanted debt, but to make it disappear instead. The number of Americans who are currently grappling with some form of student loan debt has reached 40 million, at an estimated total bill of $1.2 trillion. While Rolling Jubilee is here to help, they are unable to put a major dent into such a massive sum.
Rather than trying to solve the student loan debt issue forever, Rolling Jubilee aims to draw more attention to the issue with their tactics. The group of debtors that interests them most are those who have racked up a large bill by taking out a high interest private loans to attend for profit colleges.
Gokey calls these schools "the worst of the worst". In his mind, the next step involves the organization of a large group, in order to protest and push for a change in policy that allows students to be released from debt obligations that they will never be able to successfully pay off.
Currently, a student who is struggling to pay off their student loans cannot get them discharged during a bankruptcy proceeding. When Courtney Brown received the letter from Rolling Jubilee, she could not believe her eyes and thought that she was being scammed. A conversation with Gokey assuaged those fears.
Thanks to stories like Courtney's, the for profit college industry has begun to fall under increased scrutiny, as they account for only 13 percent of all college students, yet are responsible for nearly half of all student loan defaults.
Corinthian Colleges, which owns Everest College and other prominent for profit college chains, has been a main target for Strike Debt. The Department of Education has also placed holds on their payments to the company, due to lack of readily provable information.
Their fraudulent business practices have led to hundreds of lawsuits, including one from the attorney general of California, alleging that they have violated numerous rules and regulations.
While for profit colleges are not shutting down and Everest is still going strong, as the Department of Education's ruling has allowed them to continue operating under new management. Students who have borrowed from private loan companies to tend a for profit college remain on the hook for the amount owed.
However, stories like Courtney Brown's may soon become the norm. She is no longer subject to calls from loan collectors and can search for jobs without having to worry about the discovery of her credit report. She now feels as if she can achieve more and the pressure is finally off. Thanks to Strike Debt, experiences such as Courtney's have a chance to become the rule and not the exception.