A recent flood in North Wales has causes four hundred families to lose their homes. Many people are concerned that loan sharks will swoop in to offer assistance, and thus, ruin their lives even further by drowning them in debt. The likelihood of this happening is greater than ever before…especially with the advent of the Internet being able to spread messages so quickly. Thus, our message to all loan sharks out there is simple. Leave residents of North Wales ALONE!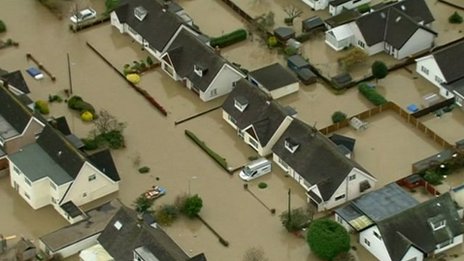 Thankfully, the not-for-profit North Wales Credit Union is offering rates discounts to families that have been plagued by this flood. The credit union was setup last year after combining 5 of the regions largest credit unions.
Ann Jones recently said:
"This is a great example of our own local banking co-operative stepping up to the plate and reacting quickly in order to meet the needs of local people. Given the shocking scenes we've witnessed over the last week and the desperate situation some people find themselves in, I am concerned that illegal money lenders may target those who are seeking financial help. People must avoid using these loan sharks as in some extreme cases they've been known to charge extortionate rates of interest and they feel no guilt about their immoral dealings even when it can lead to a life of financial ruin for some families."
It all boils down to this…
If you're a victim of the flood, do not accept a loan from a loan shark. Call a representative at North Wales Credit Union to see how they can help you.
And if you're a loan shark…
stop ruining people's lives!