Because people who have very bad credit have difficulty obtaining loans, they ask assistance from loan sharks on the internet. These are individuals or companies that offer easy loans but with very high interest rates. Those who avail of it would find it hard to pay back most of the times. The good news is there are bad credit loans available that you can obtain without going to these so-called sharks. All you need to do is collect all the required documents and present your circumstances to the lender.
First things First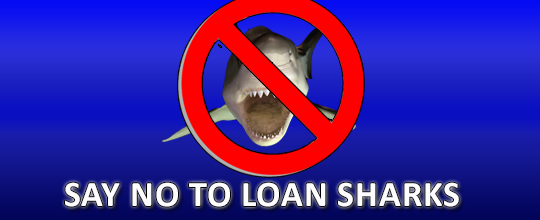 Document your finances fully. This includes your income, assets, loan payments, billing statements, pay stubs, tax documents, Social Security number and your current and past addresses. The lender of bad credit loans will need all these to assess your paying capability.
Raise Credit Score
Prior to applying for a bad credit loan, you need to know your credit score and raise it to a score that will give you a loan with a good interest rate. A very bad score is 300 while a perfect one is 850. You need to have more than 650 to avail of a good loan. To improve your number, pay outstanding debts and make your accounts current
Proceed to Reviewing Lenders
Go to financial institutions you have in mind and apply for a bad credit loan from them. These companies would offset such loans with a valuable asset or big down payment. Inquire about secured loans where you will provide collateral like a car or a real estate property. There are specific lenders that do have bad credit programs although the interest rates are higher than regular loans.
Online Lenders
Look for online lenders that provide bad credit loans. These online companies can afford to provide such loans as they do not need to pay overhead expenses the way offline or brick-and-mortar lenders do. There are plenty of such lenders thus you need to know the reputation of these companies first as you may be dealing with a fly-by-night operation. Research is important so that you can also find online lenders offering the best rates and fair policies, terms and conditions.
Alternative Loans
If you cannot find bad credit loans, you can apply for car title loans or loans against post-dated checks. These have high interest rates and must be paid back very quickly. Such loans are ideal for those who wish to borrow just a small amount. Requirements for these are a regular income of at least $500 monthly and a checking account.
Payday Loans
Instead of seeking help from a loan shark, apply for a payday loan. As long as you have proof of regular employment, you can easily obtain of this. Just like car title loans, they also have high interest rates and must be paid back on the next payday or after 15 to 30 days. Use these types of loans with caution.
Lenders in the Media
Always stay tuned to both electronic and print media so as to be updated on loans offered by lenders with good rates. These lenders advertise their products and services in both electronic and print media regularly so be alert and vigilant when on the look-out. Just be sure to completely review a lender thoroughly and ensure the entity is licensed by the proper financial institutions and/or government where you reside.
Flexible Payment Loans
The market has bad credit lenders that have flexible repayment schedules and grace periods of six months. In this period, you will not be required to give monthly installments. Such kinds of loans do not necessitate processing or application fees but their interest rates are high and they charge high fees if you do not pay your loan after the 6-month grace period.
Obtain a Salary Loan
You can also get a salary loan from your employer. Payment will be automatically deducted from your salary. This is easier and application will not take long as your co-workers know you personally.
Ask Family and Friends
You can also borrow money from your family and close friends. They may not charge you any interest and you can always speak to them if you cannot pay on time. Borrowing money from people close to you is safer than borrowing from sharks. They may also know of bad credit lenders that they have applied for a loan from and you may even get a discount in the interest from the lender if you were referred by a former client of theirs.
A Lenders' Reputation Matters
Before you apply for a loan from lenders, know their reputation first. You can check if there are any complaints against them at the website of the Better Business Bureau. You can also look for unbiased reviews and testimonies from their customers. Know if they have good customer service because if you deal with a lender with a poor customer service, you will encounter plenty of problems if you fail to pay on time. You can try sending an email to these lenders and if they reply, this means they are professional and prioritize their customers. If they do not respond, they have poor customer service. Before signing agreement papers, have your lawyer read the terms and conditions.
Again, never resort to loans sharks online if you need quick cash because there are a lot of other ways to borrow money.